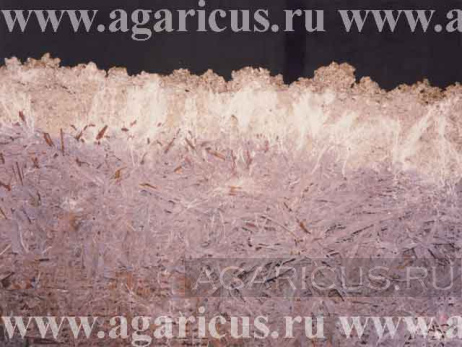 Compost on a shelf in a cut
The casing soil is a protective layer with a specific microclimate which helps in the development of fruit bodies. This layer differs from compost in its nutritious properties; it can hold a great amount of water and give it up when necessary. Moreover, a specific environment is created in the casing layer, and it is favorable for the development of mushroom mycelium and also the microorganisms necessary for mushroom fruiting.
Good casing soil must have the following properties:
a high moisture capacity and a water-retaining ability;
an optimal pH level for mycelium growth;
a firm structure, that doesn't change during the treatment and watering processes, and a sufficient air and water permeability;
the absence of pests and pathogenic organisms.