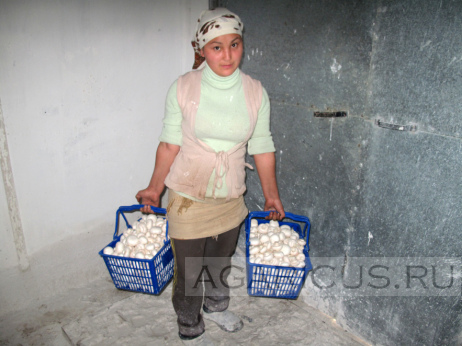 In a previous article, you learned that last fall, near Almaty in Kazakhstan start to work, Mushroom Growing Co., with practically first commercial production of mushrooms in its production of compost. It was almost a year of work. During this time, where many issues to resolve and various problems appeared. Thus, in addition to all other factors, the Company capacity where tested by nature
.

Last winter was test of the production viability, because of the record low air temperatures. This summer was with extreme heat and high air temperatures. The correctness of calculations and equipment selection for the climatic parameters where evaluated by the most incorruptible inspectors - compost and mushrooms. In addition, judging by the yield and quality of mushrooms - this is the highest rating.

But what would have been committed by machinery and equipment, without the people they are virtually useless. The success where made possible only through coordinated work of the collective enterprise, complete dedication in the making.

Naturally, all this had the most positive way for the financial component of the enterprise. As a result, the Company decided to increases in production volumes. The program for the implementation of these plans is not only to increase the area under cultivation of mushrooms. We can say that the emphasis is on improving the process, the organization of industrial relations, and of course on skills development. All of this is to realize the hidden potential is large enough already working capacity. At this time, this program where successfully implemented. After 3 - 4 months will start second facility for mushroom cultivation.

Finally, I suggest your attention at these few photos from the event.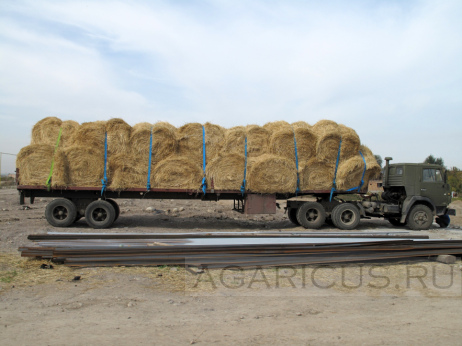 Delivery of straw is now in its transport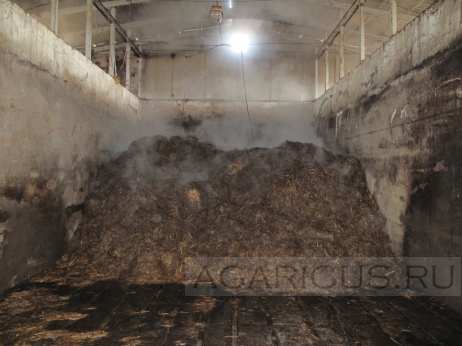 Compost is as before in the focus of attention, to the technologists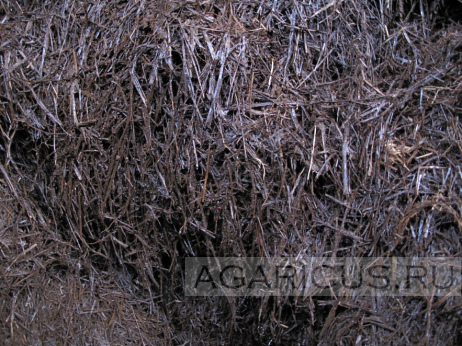 Compost is as before in the focus of attention, to the technologists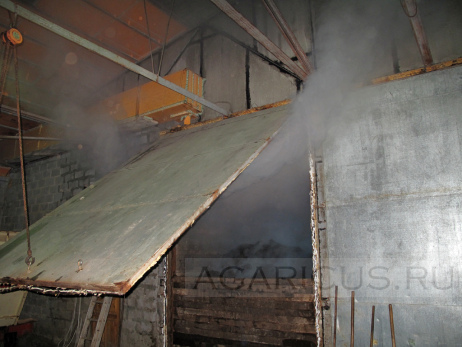 Compost filing in pasteurisation tunnel. Closing the tunnels door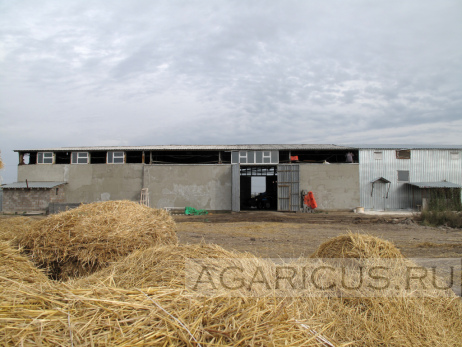 Further development of composting plant, taking into account the "wishes" from last winter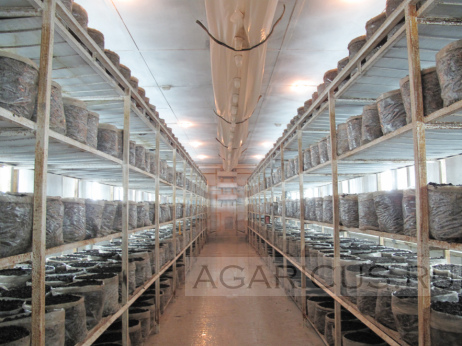 Growing rooms at the present time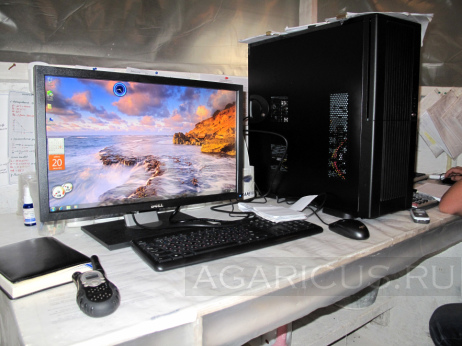 Operator's working place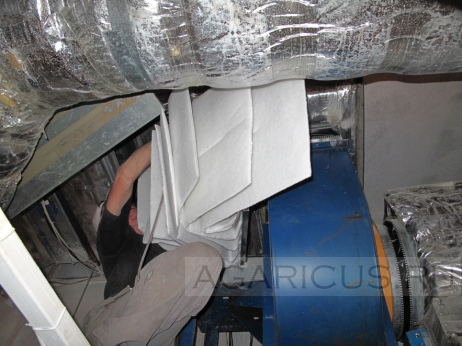 Sanitation and hygiene is the fundamental for mushroom growing. Replacing the air filter in the growing room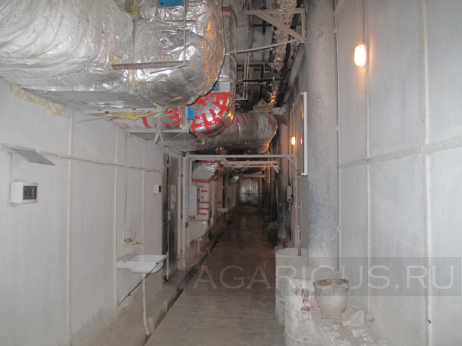 The working corridor with equipment for mushroom cultivation. To provide the necessary climate in the growing rooms, we developed a unique system of ventilation with the possibility to regulate all parameters as in manual as well in automatic mode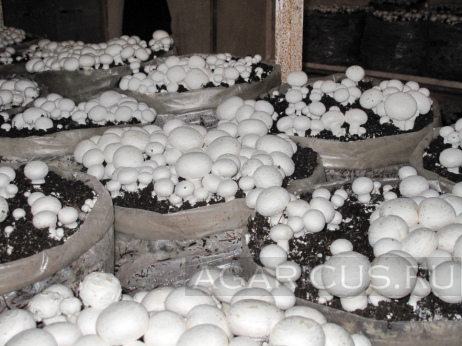 Here they are mushrooms, for which we do all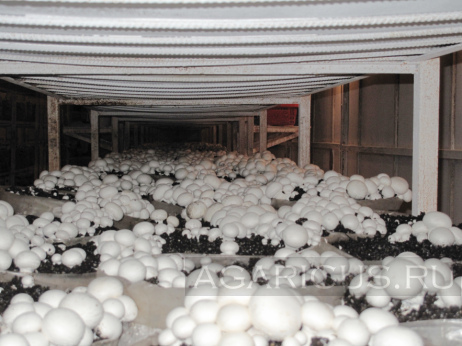 Here they are mushrooms, for which we do all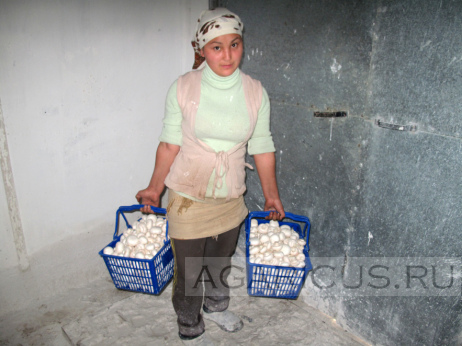 Experience has shown that men are not good to pick mushrooms. Only through women's hands-grown mushrooms can get on our tables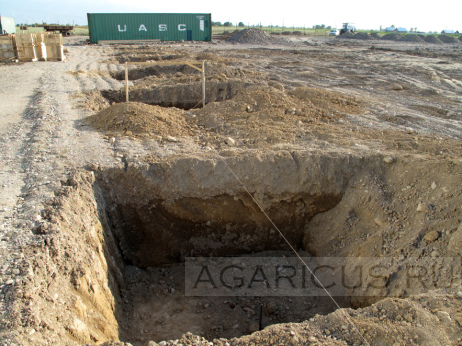 Laying the foundation under the second plant, for mushroom growing, at summer 2011. Hard to believe that for the New 2012, there will start pick mushrooms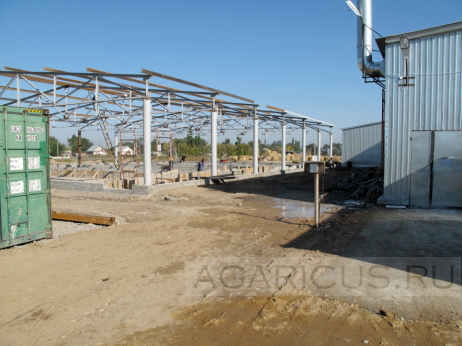 In these photos, is more believable that the launch of the second part of

Mushroom growing plant, at New Year is possible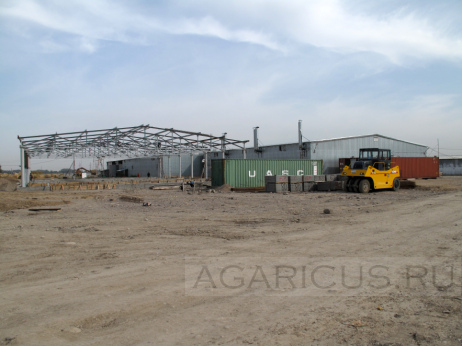 In these photos, is more believable that the launch of the second part of Mushroom growing plant, at New Year is possible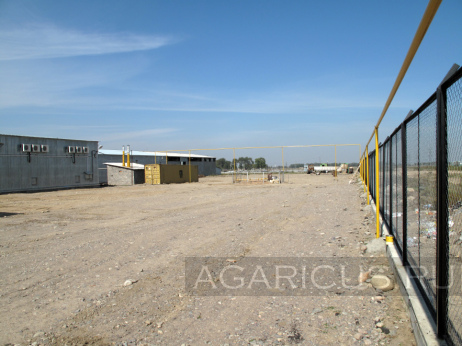 It is difficult to imagine now, that just a year ago, there was a "wild" landfills". "Rear" yard of the complex