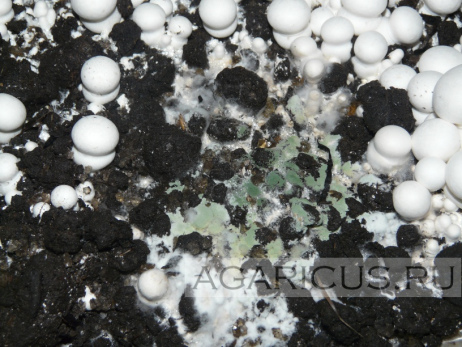 This picture shows one of green molds, species of Trichoderma.
Its difficult to say what species is in mater, because without of microscopically examination, is not possible to distinguish, what species of mold it is.
Anyhow, presence of Trichoderma, in compost can make great lost of mushroom production. Especially when is Trichoderma harzianum in mater.