Mushroom Days exhibition in Holland 29th – 31st of May 2013. Visitor's opinion
At the end of may 2013 me and my partner visited Mushroom Days exhibition in Holland. My last time at this exhibition was in the late 90-s of the past century. And I was interested in what had changed for the past time in holding Mushroom Days.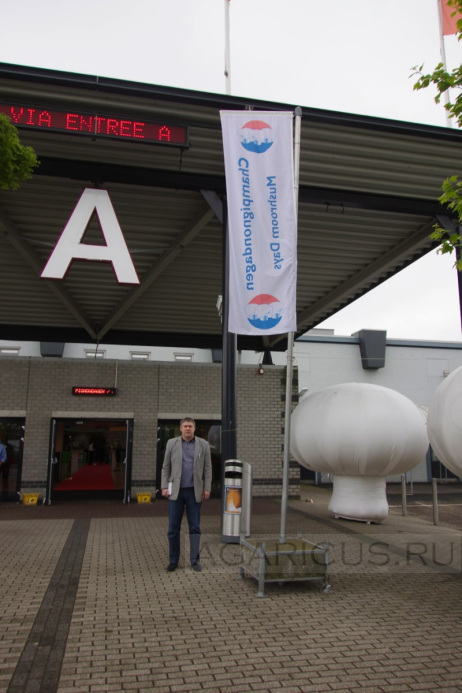 Theater starts from a coatrack, and the modesty of the exhibition starts from its main entrance.
The first thing to catch my eye was quite noticeable "depletion" of the representation of the mushroom production theme in whole, also this concerns the related fields.