Tsarev Alexander Vladimirovich - specialist in building mushroom growing and compost preparation farms.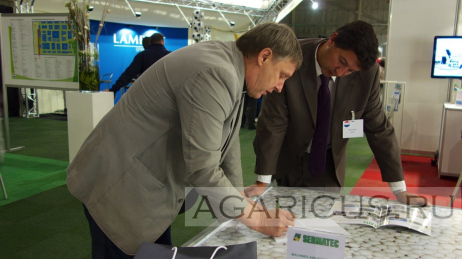 Education:
Higher;
An agronomist specialty in the agricultural institute of Chuvashia;
A participation in the international conferences concerning mushroom growing in England and Canada;
Studied the mushroom growing technology in Australia, Canada, USA, Holland, England, Cyprus, Hungary and others.
The experience in mushroom growing:
Achievements:
The formulation of a simplified phase I compost preparation technology in 10-13 days time;
The formulation of a casing layer preparation technology without the use of peat, which allows to obtain 240 kg of mushrooms from a ton of compost;
Obtaining up to 3 tons of phase II compost from a ton of compost;
Obtaining a maximal yield of mushrooms of 350 kg from a ton of phase II compost;
Harvesting mushrooms on the 16th day after the casing layer has been applied;
The use of home equipment in various technological processes for compost preparation and mushroom cultivation, which decreases the production cost of mushrooms down to 30 rubles for 1 kg.
About the website:
This mushroom site first appeared in the Internet almost 8 years ago. During this time, the site had many goals and tasks. From simply providing information, to actively bringing the public attention to the cultivation of different mushrooms. This was achieved by a constant practical work in creating mushroom growing farms, and their technological management, which allowed obtaining a great practical experience in this branch and understanding some rules and technological fundamentals of mushroom growing and creating mushroom farms. This knowledge was the basis of creating this mushroom site.
Service:
Providing information and working out the business plans and investment projects on creating and restructuring mushroom farms;
Creating and starting compost and mushroom production;
Working out and introduction of new technologies;
Technological consultations in operating the farm;
Personnel training;
Advisory help in operating the equipment and machinery of the future farm;
Consultations, recommendations and practical advises via email.