Myceliophthora lutea, Chrysosporum merdarium, Sepedonium chrysospermum, Hypomyces chrysospermum
There are many kinds of yellow mold, which, if appear in great amounts, can cause a considerable yield loss.
The symptoms of this disease are yellow or tawny spots of fungi, usually with white fluffy edges, that appear on the compost. Other kinds of this disease have canary and sulphur colors. On the primary stage of development, the white fungus looks a lot like mushroom mycelium. As it develops further, the fungus changes its color, the spots merge and turn into a fallow color layer that is similar to the mycelium stroma between the casing layer and compost. Beds which are rich with yellow mold emit a strong metallic smell, similar to carbide or verdigris.
In most cases, the thin mushroom mycelium disappears from the casing layer and a great amount of pins die early.
Yellow mold produces a great amount of spores, which are easily carried by wind, flies, on personnel's clothes and infect the compost again. It is considered that the spores of this mold are resistant to high temperatures, and that is why it's rather hard to get rid of it.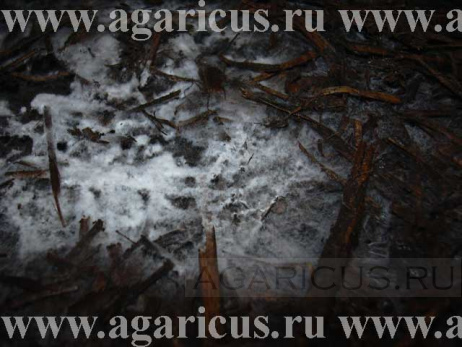 The first signs of the yellow mold infection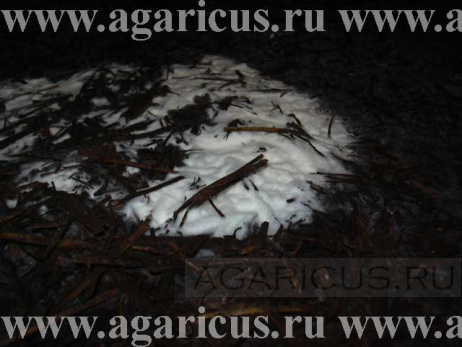 The first signs of the yellow mold infection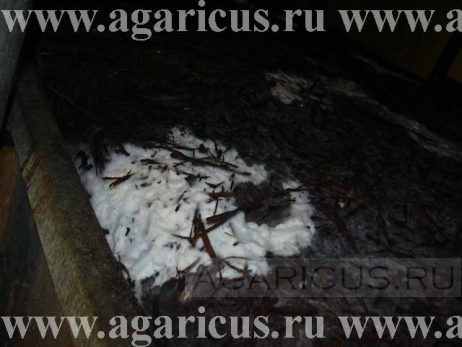 The first signs of the yellow mold infection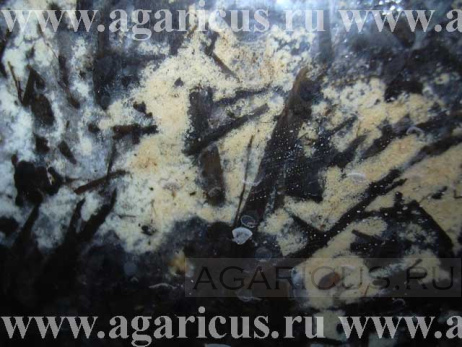 Yellow mold in a bag of compost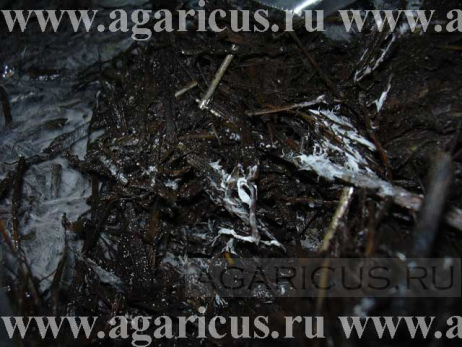 Yellow mold mycelium in infected compost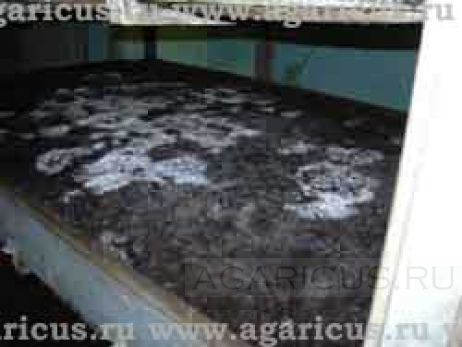 A shelf with grown compost affected with yellow mold
Yellow mold usually appears when the temperature during pasteurization has been too low, that is, when compost wasn't heated to the required level, or didn't remain at the needed temperature for long enough. The compost structure also affects the development of yellow mold. Yellow mold is more often seen on heavy and greasy compost, than on light and dry compost.
It's impossible to control yellow mold disease during mushroom cultivation. The infected batches must be steamed as soon as possible.
All efforts must be made so as no to allow the appearance of yellow mold on a farm.