Before spawning, carefully examine the bags with mycelium and throw away the bags with affected grains. The mycelium manufacturer is obliged to replace the defected mycelium with healthy one. Keep the mycelium in a separate cold store. DonТt use a very old mycelium.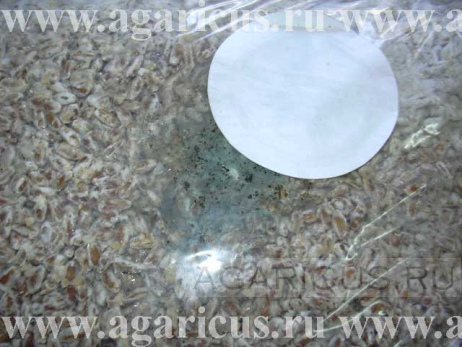 A bag of mycelium, infected with green mold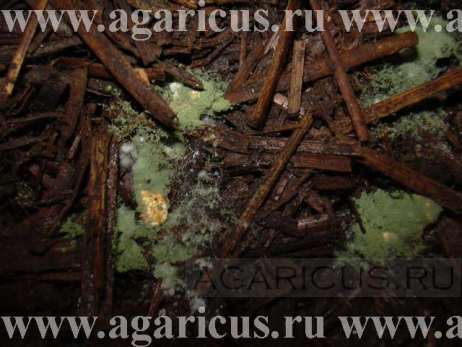 Mycelium grain, affected by green mold
The mold appears on separate grains on the surface of compost. The main reason for this is the lack of filters in the input ventilation, and an insufficient room airproofing. Moreover, after sprinkling the beds with a formalin solution over a paper during mycelial growth in the compost, there are puddles left on the paper, under which the mycelium dies, and mold begins to develop on the grains.
In order to prevent this, itТs unadvisable to plant the mycelium on the surface of compost, try to get an even surface of compost and humidify the paper so there are no puddles. And most importantly Ц make sure that the filters in the input ventilation are available and clean.