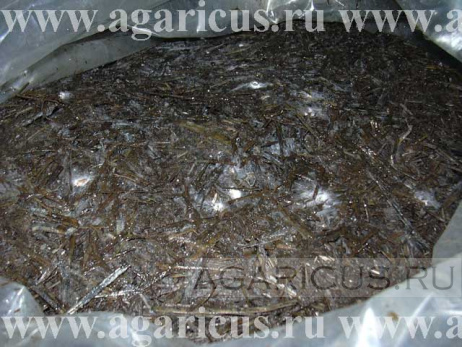 The beginning of spawn run
Spawn run lasts for about two weeks. An optimal temperature has to be maintained during this time for spawn run (24-25°C). A higher temperature, especially if it's maintained for long period of time, can lead to the development of some mushroom diseases (for example, false truffle).
The room where compost is kept has to be treated with formalin once a week. If compost is located on shelves, it is covered with paper in order to escape any infections that might get inside it. As soon as the paper dries, it is humidified with water. If compost is located in bags, the formation of condensate in the bags is watched. When its amount is too high, the bags have to be opened to let the compost dry out a little.
The access of people to the room where spawn run takes place has to be forbidden in order to escape the bringing of infection.
One of the methods of compost quality evaluation is the speed of mycelium growth in it. A normal mycelium growth is considered to be 6-8 millimeters in 24 hours. Sometimes, a speed of 10-12 millimeters in 24 hours is observed.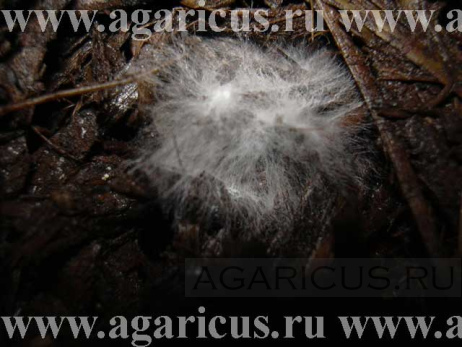 Spawn run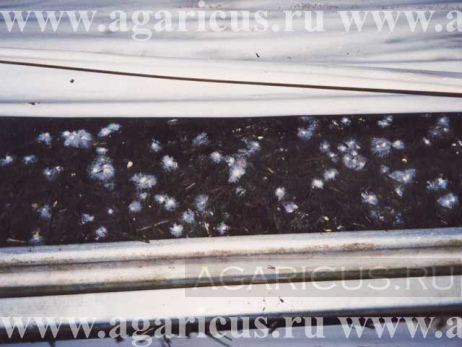 Mycelium, growing on the surface of compost covered with a paper