The preparation of compost grown with spawn for the application of casing layer includes the following procedures:
an examination of compost with the culling of diseased compost with no mycelium growth;
while using supplements — the application of supplements and mixing them with the compost;
evening the compost surface with subsequent waiting for the mycelium to restore (if necessary).
If the compost humidity is too low, this compost grown with mycelium has to be watered in order to bring the compost humidity to normal. While working with compost, it's important to comply with the following rule — an active work with compost grown with mycelium (supplement application, irrigation, loosening) makes good compost better, and bad compost — worse. A technologist's goal is to determine the quality of compost and make a decision whether to work with this compost actively, or to bring all works down to a minimum.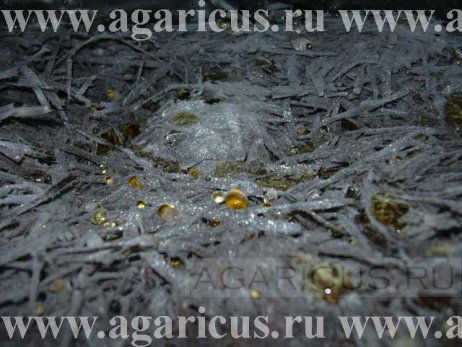 Compost, fully grown with mycelium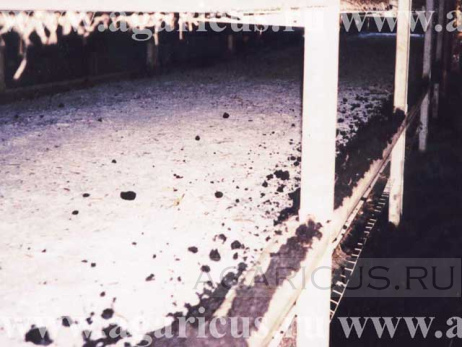 Compost, grown with mycelium before the application of casing layer