One of the basic conditions for carrying out phase 2 in workmanlike manner is an availability of a tunnel (room) for compost pasteurization. The basic goal of the pasteurization tunnel is creating and supporting necessary temperatures and gaseous air content, uniformly in the whole compost volume that has been filled into the tunnel. The quality of any tunnel, no matter what's its «origin», is determined by its ability to fulfill its appropriation with less expense on the creation of the tunnel and operating it (filling and unloading the compost, and carrying out pasteurization).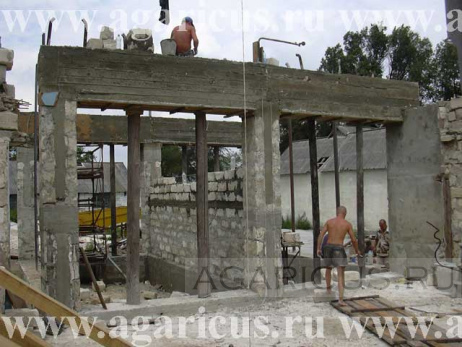 Construction of the pasteurization tunnel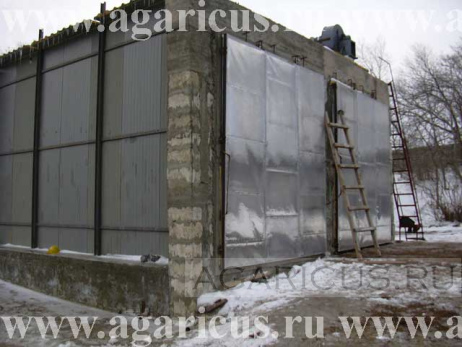 Complete pasteurization tunnel
The «origin» of pasteurization tunnels can be various. They can be «self-made», or their components can be bought overseas. It all depends on your resources added to your wishes and needs. And, as many years' experience with the work with compost shows, at choosing from what and how to build a pasteurization tunnel, it's best to follow economic expediency. If you plan on building a little mushroom farm (up to 20 tons of mushrooms a month), then the purchase of the tunnel overseas and the equipment for its operation costs will be compensated after a long period of time. A «weighty» argument in favor of the imported equipment – that it the «human factor» problems, doesn't represent the truth, to put it mildly. There are more than enough examples for this.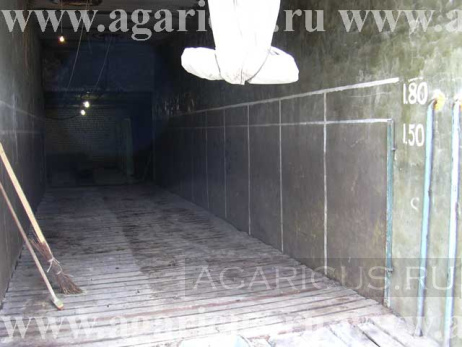 Pasteurization tunnel ready for filling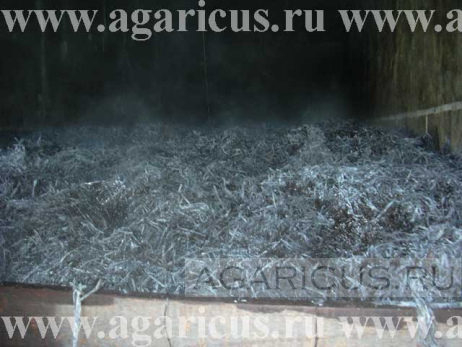 Pasteurization tunnel with ready phase 2 compost
On one website, dedicated to compost production, it is stated that a pasteurization tunnel will cost you not less than $80,000, and this can be true only if there are big production volumes of phase 2 compost. As for the smaller farms, this number should be and could be much smaller.
The total cost of the tunnel is the cost of the tunnel itself, the ventilation equipment, machinery for filling and unloading the compost and systems for pasteurization maintenance. Knowing the technical tunnel and its equipment requirements, based on the technological parameters of phase 2 compost preparation, depending on the scale of production, it's usually isn't hard to choose an optimal option for construction and pasteurization tunnel equipping for the needs of the given farm.
We to your attention a pasteurization tunnel design intended for 20-22 tons of pasteurized (phase 2) compost: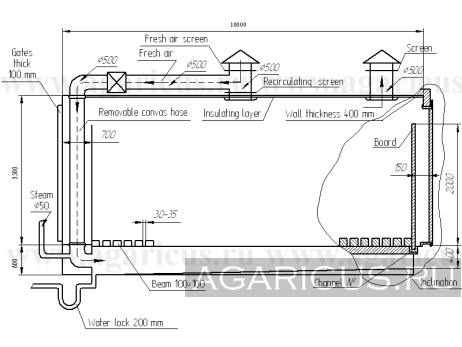 Pasteurization tunnel design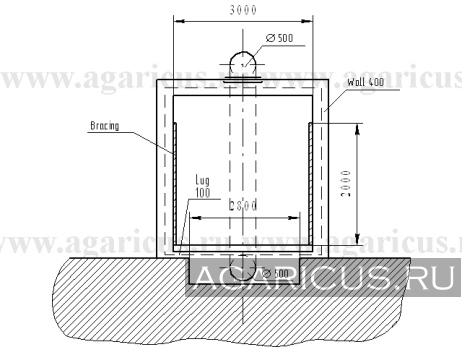 Front view of the pasteurization tunnel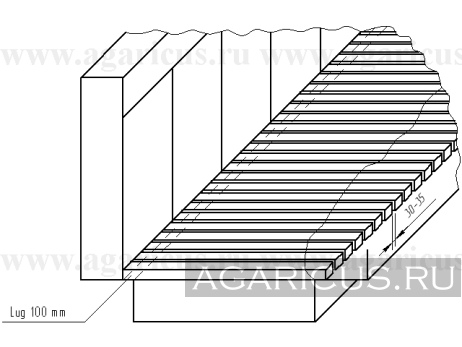 Pasteurization tunnel floor fragment