Almost 14 days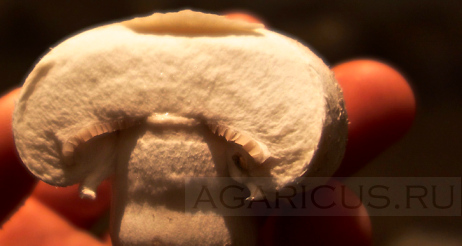 In 2 weeks after harvesting these button mushrooms were sold at quite an acceptable price. The mushrooms were kept in a regular cooling chamber without applying any special methods. It became possible due to the quality of mushrooms.
Mainly the quality of button mushrooms depends on the level of the dry mass in mushrooms. Also their appearance is important: the absence of covering material on the surface of button mushrooms, the absence of marks of gatherers' nails and other mechanic damage and defects, such as cap opening and other ones.
Below one can see the result of work of a technologist and the whole staff on the quality of mushrooms at the button mushroom complex.
The photos are placed in the order from compost overgrowing to the ripe mushroom gathering.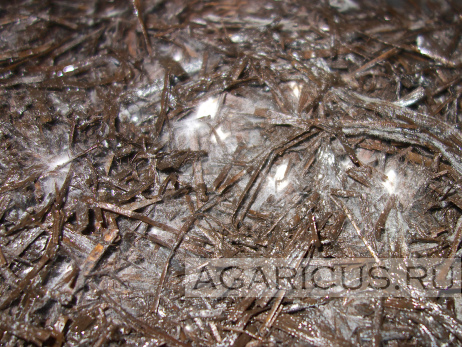 Compost overgrowing. 1st week.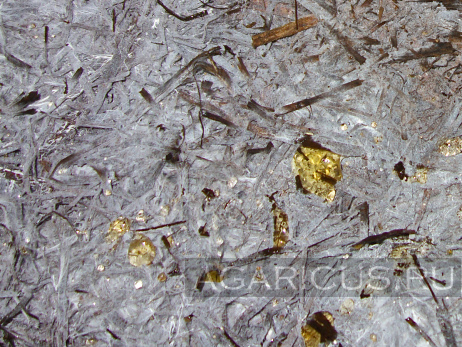 Covering the casing soil. The compost is 2 weeks old.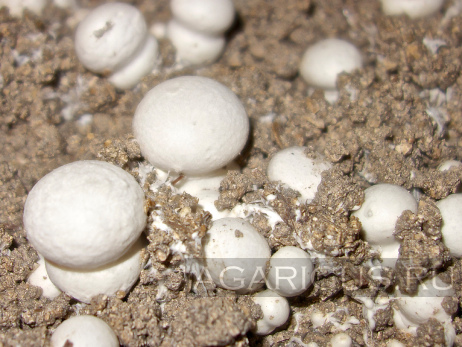 Distribution of the first wave mushrooms.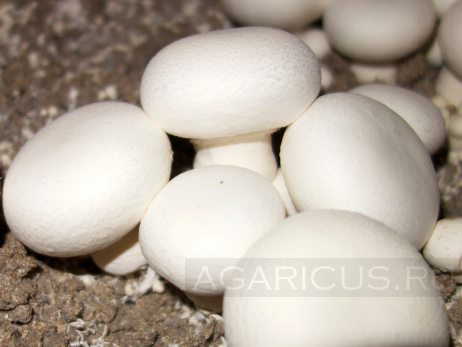 Button mushrooms ready for picking up.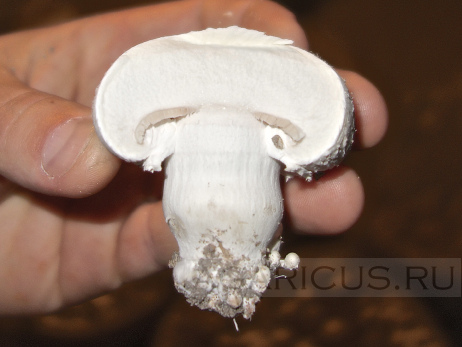 Such mushrooms can be kept up to 2 weeks.
I would like to mention the high density of these mushrooms. When are being broken, they make a crunch which is similar to the crunch of broken branches or an apple. Surprisingly, they (button mushrooms) smell as real mushrooms.